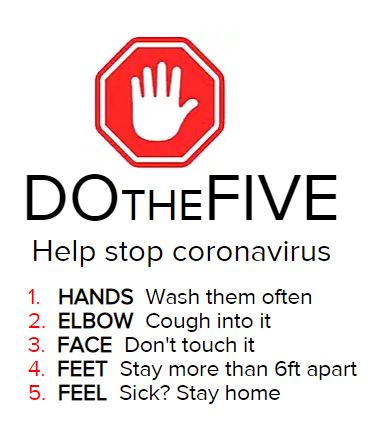 COVID-19 UPDATES
Though our doors are closed, we are ready and able to answer all questions, give virtual tours, and lease apartments.Until further notice our team will be on-site but only available by phone or email. Linc 301 is closed to the public in order to help control the spread of the virus.
We are taking the current situation very seriously and wish to maintain the health of our residents. We are sanitizing common areas, elevators, the Amazon Lockers, etc., multiple times daily. Along with our increased cleaning procedures around the property, we have decided to temporarily close the pool and sauna as an added precaution until further notice. The spa is open by reservation only in accordance with state guidelines.
At this time, we ask that only essential maintenance issues be reported. Issues related to plumbing and electrical, such as leaks and power outages should always be reported. However, if there is a maintenance need that is not pertinent, we ask that you wait to place the request until the social distancing mandates are removed.

UPDATE (July 1, 2020): Due to an increase in statewide cases, per order by state officials, face masks will now be required in indoor public spaces at all times.

BELOW ARE LINKS TO HELPFUL INFORMATION FROM THE CDC ABOUT COVID-19
COVID-19 FAQs
I am looking for a new home, can I tour your community?
Our leasing office is currently closed to in-person tours with a leasing agent; however, we have several other touring options available:
-Check out photos of our property on our Photos page
-We are offering personalized virtual tours over Facebook video and Facetime, in which one of our leasing agents will walk you through the apartment of your choice, while answering any questions you have and explaining our application process.
-We are offering self-guided tours, where you check into the leasing office to pick up a key then tour the apartment of your choice at your leisure, without a leasing agent present. Self-guided tours are by reservation only and must be made at least 24 hours in advance.
-We have recorded a virtual tours of our 1 and 2 bedroom floorplans and put them on our website for you here to view as you choose. If you have questions or would like to see photos of a specific unit, please contact our leasing office and we would be happy to help you out!

How do I contact the office electronically?
-Email us at [email protected]
-Call us at 503-223-5314

Is someone in the office?
Yes, our doors may be closed but we are still here to help! We are working in the office during normal business hours. We are available by phone and email.

What qualifies as an essential maintenance request?
At this time, we ask that residents submit only emergency/essential work orders. If you are experiencing symptoms of any kind, please make us aware on your work order request before we enter your home. Our maintenance team has been instructed to follow social distancing protocol and remain 6 feet away from others. If maintenance is working in your home, we ask that you please stay in another room while they are there. Please honor this request during these times.
Essential work orders include: heater not working, toilet overflowing or not flushing, bathtub or sink not draining, no hot water, garbage disposal not working if water is backing up in sink, refrigerator or stove not working, broken window or broken front entry door, water leaks, or electrical power is out.

Are you accepting packages?
At this time, we are not accepting deliveries into the office, but are instead directing deliveries to individual apartments. Our Amazon Package Lockers* are still in use so if you receive a notice that you have a package being held in a Package Locker please retrieve it as soon as possible! Because our office is closed and so many people are ordering online, our lockers have been continuously full so if you leave your package in the locker for several days it prevents other's packages from being delivered.
*Our Amazon Packages Lockers accept packages from all carriers (USPS, UPS, Fed-Ex, On-trac, etc.), not just Amazon. If you have a package delivered to the Linc Apartments, regardless of the carrier, it will go to the Amazon Package Lockers first, and then if they are full, will be delivered to your unit.

Are amenities open?
UPDATE: The spa is now open by reservation only! Please log into the resident portal, then go to the home page and look under the announcements for the link to sign up for a reservation slot. Our recreation lounge is now open as well so residents may use the Wi-Fi. Please wear a mask and follow social distancing rules.

For the safety of our residents, all non-essential amenities not allowed in Phase 1 are closed until further notice. This includes the pool, spa and sauna. All laundry facilities will remain open at this time and will be frequently sanitized. We look forward to being able to open more amenities soon.

How can I stay connected with my neighbors and community?
Look for updates here – our website, resident portal, emails and on Facebook and Instagram.

I have a scheduled move-in/move-out, can that still happen?
Yes! Please contact us to schedule an appointment.
How do I pay my monthly rent?
Please continue to make your rent payments as usual. For your convenience and safety during this time, we also have the option to pay rent online, via our Resident Portal and we have even added a new option for paying rent, via Text-To-Pay. With the Resident Portal you can pay monthly or set up auto-pay so you don't need to log in every month to pay rent, it will automatically charge your bank account, credit card or debit card. Through the Resident Portal you can also sign up for Text-To-Pay, which allows you pay your monthly balance without having to log-in online or drop off a check with the office, you simply text your request to pay to our online system and you can pay within seconds.

Click here for more information on Text-To-Pay and instructions on how to set it up

How do I create a Resident Portal Account?
If you do not have a Resident Portal account, you can go to the property website and click on "Residents" on the home page, then choose "Click here to register". Fill out your information in the user registration form and the system will match you to the unit you reside in and create an account for you. Then you can check your balance, pay your rent, submit a work order, view your lease, and update your contact information.

What if I can't pay my rent because I was laid off due to COVID-19?
To prevent people from losing their housing during this emergency, Governor Kate Brown has passed a temporary ban on evictions (FEDs). The temporary ban is only for evictions based on nonpayment of rent or nonpayment of fees, utilities, or service charges that a tenant pays to a landlord. Please contact the office if you are having trouble paying your rent due to financial hardship caused by COVID-19 and we will help you fill out the paperwork to apply for rent deferral.